VOICE UNLIMITED FEATURES
Stay connected, everywhere
Xfinity Connect app
Download Xfinity Connect on your mobile devices and take your home phone service on the go.
Caller ID on Your TV
Get on-screen Caller ID alerts and manage your voicemail right on your TV.
Nomorobo?
Block spam calls automatically with Nomorobo?, a service that works with Xfinity Voice.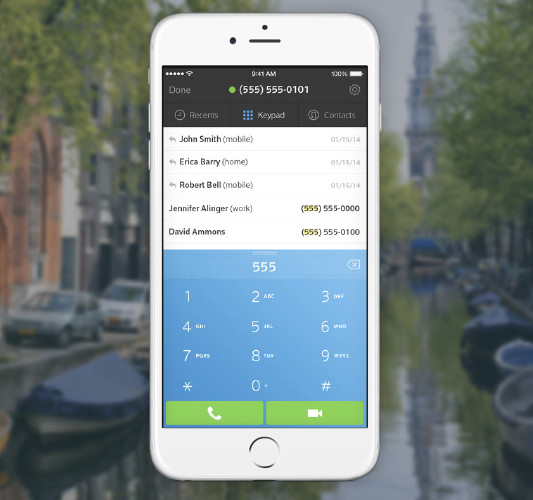 XFINITY CONNECT
XFINITY CONNECT
Home phone, on the go
Voice on the go
Hide
With the Xfinity Connect app, your home phone becomes a communication home base. Forward calls to any mobile device, get unlimited nationwide talk and text on WiFi-connected devices, and add up to 4 additional phone numbers at no additional cost.
Get Xfinity Connect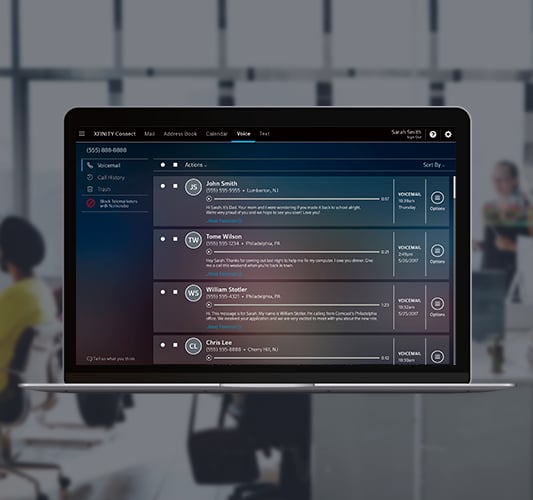 XFINITY CONNECT
XFINITY CONNECT
Check home voicemail from anywhere
Voicemail
Show
Need to know if the doctor called, but you're across town or out of the country? Now you can listen to or read your voicemail on all your smart devices, even online with your computer without roaming or using your data plan.*
Experience Xfinity Connect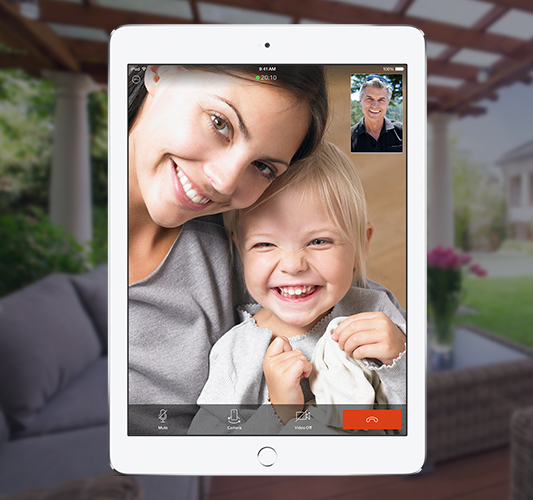 XFINITY CONNECT
XFINITY CONNECT
The next best thing to being there
Video Calling
Show
Make video calls to other Xfinity Voice phone numbers using the Xfinity Connect app and you won't need to worry about your data plan.* Finally, you can use your smart devices to share life's moments anytime, worry free.
Learn About Xfinity Connect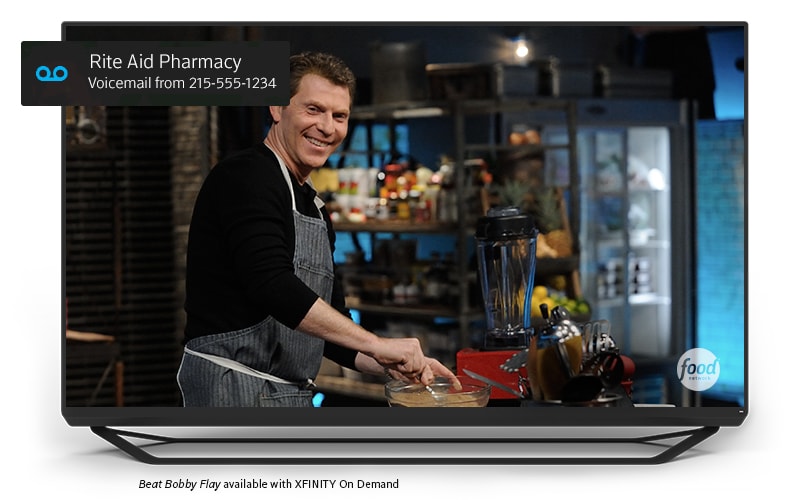 VOICE + TV
Add TV and unlock enhanced features
Connect your home phone and TV in ways you never thought possible when you bundle your Voice Unlimited plan with Xfinity X1 — the simplest, fastest, most complete way to access all your entertainment, on all your screens.
Get Caller ID alerts on your TV screen

Play, read, or delete voicemail on your TV

Text a photo or video to your home phone and view it on your TV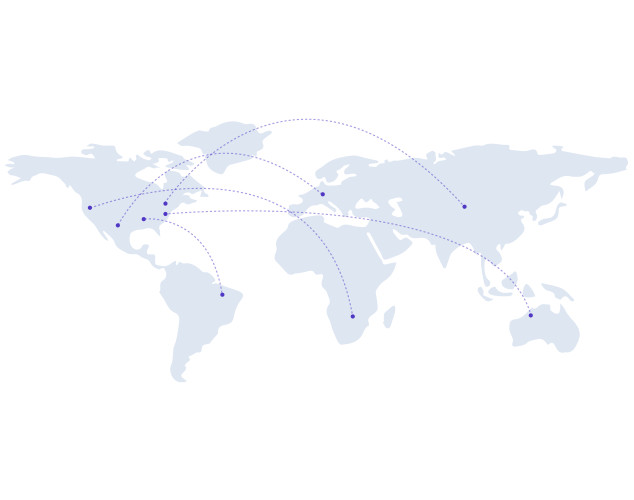 International Calling + Add-On Minutes
Connect your home to the world
The Voice Unlimited plan gives you unlimited calling to Canada, China, India, Mexico, Hong Kong, South Korea, Singapore, and Puerto Rico. Need to add more? We've got you covered. Call all over the world with competitive international calling rates. Or, add Carefree Minutes® to any voice plan for just $9.95 more per month.
Features, customized for you
Xfinity Voice gives you options and calling features you want, at a price you'll love.
See All Calling Features
New number or transfer
Choose to get a new home phone number or see if you can transfer an existing one.
Published or non-published
Opt to have your number publicly listed or non-published*.
Enhanced 911?
If you ever have to call 911, we'll automatically send your number and location to the operator.